Join the CSA and support Local, Organic, Agriculture!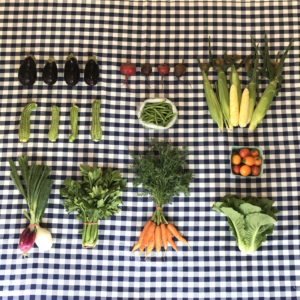 Community Supported Agriculture works to create a closer, more sustainable relationship between you and the food you eat, and us, your farmers!
CSA members share in the success of the farm by providing the farmer(s) with funds at the beginning of the growing season, and in return, receive a weekly bounty of delicious, freshly harvested, high-quality seasonal veggies. These funds help to offset some of the major farm costs present at the start of the season, such as purchasing seeds, compost, farm equipment, and so much more!
…AND you gain the experience of "eating with the seasons", and have the unique opportunity to directly connect with your food and farmers!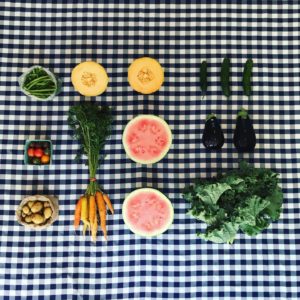 The Summer CSA runs for 20 weeks from May/June-October/November. You receive a wide variety of seasonally fresh organic vegetables and fruit from our farm each week. 
How much does it cost?                                          $700 

for a full season of fresh organic veggies! The selection changes week by week, and there is usually about 8-10 items included in the share. 

Flexible payment options!                                            Half the share cost ($350) is required to reserve your spot, and the second half is due by August 1st. 
Receive a refund for up to 2 share days missed! Planning on being away this summer? No sweat – we will refund you for up to 2 share days missed when you give us at least 48 hours notice.
Shares are available for pick up
in Toronto & locally...


Want to host a CSA pick up? Please contact us to get started!